Recently I thought I would just go ahead and take the leap out of my comfort zone and learn the final thing holding me back from being a good designer. So I have recently started picking up on learning blender animation to start learning how to be a better animator so I decided I would open up a topic as a blog/diary kind of thing and update you guys every now and then along my journey as I learn more things. I have all quarantine to do it so y not lol.
Come back here occasionally to see where I go.
5/5/2020
Spinning disc
Today I made a minimalistic spinning music disc! Or a plate… Use you imagination it spins tho!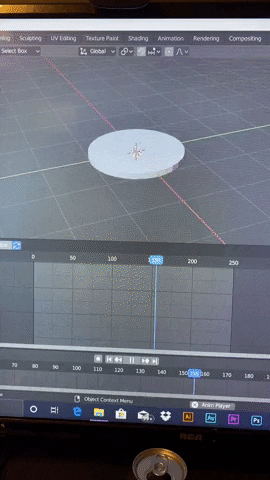 5/6/2020
The donut now has color and character. The donut is love the donut is life! It spins now! And it green! Donuts!