Mine's stargate. What about y'all?
Never watched stargate, but mine is the clone wars
Mine is The 100, and Dr Who love them both
Danny Phantom is a really good sci fi show
I miss it
Oh mannn idek where to start lol but Black Mirror for sure is my favorite. Every episode amazes me with the use of new science fiction technologies and it's so sick. Then you got The 100 which was a great show about space travel/civilization development and I'm still waiting on the final season but I'm pretty sure the filming is delayed due to the virus. Another one I love is Lost in Space. That show has great writing and it just sucks you in every single episode. I did say Black Mirror was my favorite sci fi show, but if you consider The Flash science fiction, then that's my favorite sci fi show. The writing is cheesy but the action scenes and the storyline gets me super invested. I could go on and on about these shows and don't even get me started with sci fi movies lmao I love science fiction so much
I LOVE THE FLASH!
I grew up reading comics and I was so hyped when they included Wally West in the show.
"Edge of Tomorrow" of course.
YESSS!! Bruh I don't wanna spoil anything but Wally was in a recent episode and they did him so well
I just wish the actor who played him had time to be in the show more often
The Flash is amazing. Absolutely loving what they've done with the series, and really enjoying this particular season.
Also, can't forget to mention my love for Quantum Leap…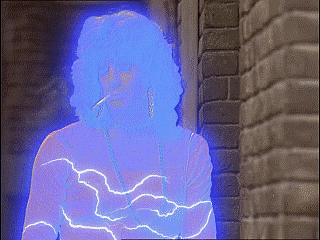 Yes!!! I love the show sm
Yesssss! Been watching since it restarted.
I love Yas and this season's version of the master so much. And thirteen too tbh.
YES!!! This was hands down the saddest thing I ever saw as a kid.
Spoilers, sorry…

These past two series have been phenomenal. Jodie and the fam are absolutely fantastic. And I've developed quite a love for Segun Akinola's undertaking of the music from Murray Gold.
Ohhhh, man… how I cry. Every. Damn. Time.
Sliders was phenomenal as well. The first season at least.
All the strange strange creatures is still a favourite of mine though.
And, obviously, can't listen to doomsday without bawling like a baby.
But a new take on the music is always good. Like the doctor, it should regenerate.
For me, there is no contest…