What's your guy's favorite Disney Movie?
Personally, for me, my favorite is Ratatouille and Mulan
Lilo and Stitch is really good but my pfp gave that away
Atlantis!
It's criminally underrated.
This thread you can very easily tell who's in their 30s and who's in their 20s.
Anyways, Beauty and the Beast.
Ooooooh, solid choice! That movie always makes me cry happy tears. And the Tom Selleck cameo…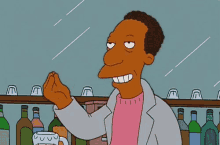 Yes! I went out and bought the score shortly after seeing it in the cinema - and obsessed over that damn thing for years!
Flight of the Navigator will always hold a place in my time-travel-loving heart.
'The Parent Trap" i love this movie
Are we counting Disney Channel Original movies here though lol?
Dumbo, High School Musical, and Fantasia
The Lion King
Yesss how could I forget this